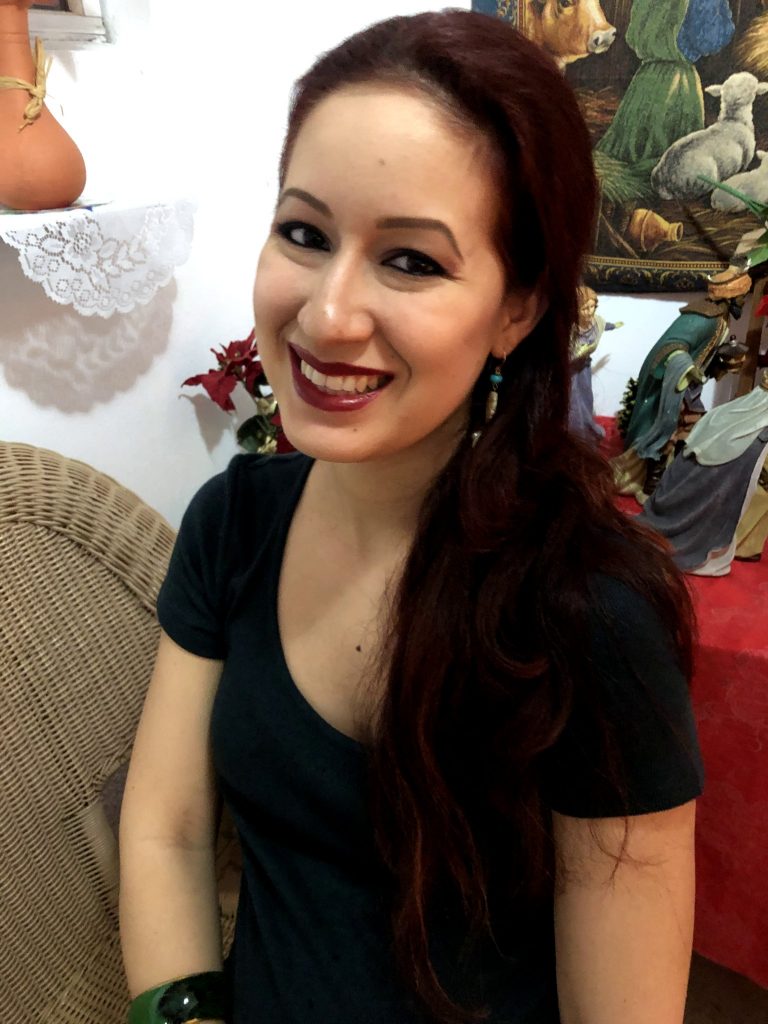 To my dear friends who made an appearance today… Not everyone might get you. Even I don't sometimes. Regardless, I still love you'll. I mean, you have been with me through it all. We have so much history together. I've even grown fond of your quirks. I have to admit, when I met you guys I wasn't sure if I liked you or not. You turned my life upside down. I didn't even recognize myself after spending time with all of you. You changed me…
Honestly, why put a woman down because of her nature? It is exactly that what makes us women. It's those hormones that inspire us, allow to be mothers, if it were the case. They even make us beautiful. Dealing with them aids us to be stronger, more resilient. Because, even if we are able to find the beauty in them, they're still hard to deal with.
I believe that as a woman, learning to love those hormones, accepting them as a part of you, like friends that visit without a notice, is empowering. It will help you love yourself more. We are always hearing about empathizing with others, thinking about how they are feeling. However, what about practicing that with ourselves? We have to give ourselves a break and stop being so hard on our own person. Surely, waiting on a macho society to give it to us, won't happen. Hormones, our nature, shouldn't be an enemy to be fighting against. We should use them in our favor.
Analyze this: once a month your mood changes. That could become into a big inspiration. Once a month you bleed and don't die. That alone makes you strong. Once a month you feel hurt and drained. You are a champion. You also have to continue with your daily life as if nothing is happening. Others might go to the hospital for much less. And just like that, it's over and you're as good as new, as if nothing happened. That is until you have life inside of you and/or nature stops you from bleeding altogether, which are two more topics for another day.
As crazy as it may seem, my hormones are a part of me and make me the woman I have been, am and will be. They make me have a vulnerability which transforms into art. They make me cry which makes me human. They help me love in a way I never thought possible. They make me so strong that it always surprises people, even myself. That's the reason why I decided to write about them today. They're part of my womanly nature. And although, they make me feel very different and, sometimes sick, I decide to accept them as a beautiful part of me. I won't feel ashamed for having them. I embrace my hormones and myself. Thanks to them I feel connected to a sisterhood that transcends time, but what I like most about them is that they make me: justamami.
ESPAÑOL:
Hormonas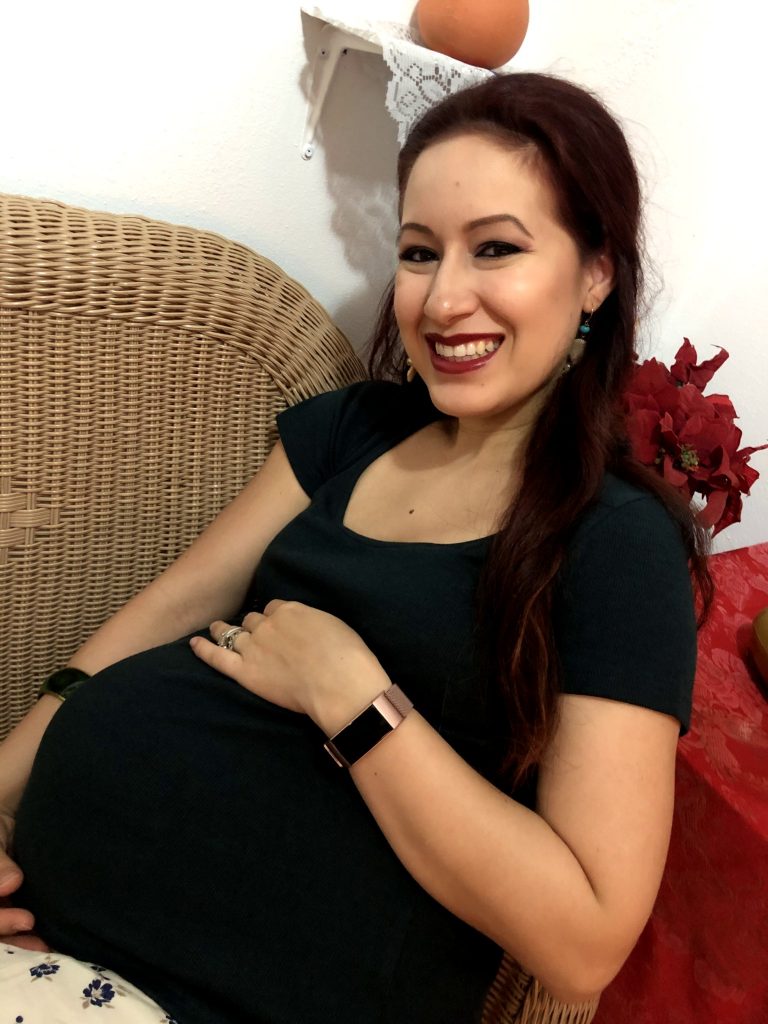 A mis queridas amigas quienes hicieron una aparición hoy… No todo el mundo va a entenderte. Ni yo lo hago a veces. A pesar de todo, aún las amo a todas. Me refiero a que, ustedes han estado conmigo a través de todo. Tenemos tanta historia juntas. Hasta me he encariñado de sus peculiaridades y ocurrencias. Tengo que admitir, cuando las conocí no estaba segura si me caían bien o no. Viraron mi vida al revés. Ni me reconocí después de pasar tiempo con ustedes. Me cambiaron…
Honestamente, ¿por qué poner por el suelo a una mujer por su naturaleza? Es exactamente eso lo que nos hace mujer. Son esas hormonas las que nos inspiran, nos permiten ser madres, si ese fuese el caso. También nos hacen bellas. Lidiar con ellas nos ayuda a ser más fuertes, más resilientes. Porque, incluso si somos capaces de encontrar la belleza en ellas, siguen siendo difíciles de tratar.
Yo creo que como mujer, aprender a amar esas hormonas, aceptándolas como una parte de ti, como amigas que visitan sin previo aviso, empodera. Te ayudará a amarte más. Siempre estamos escuchando sobre tener empatía con los demás, pensando en cómo se sienten. Sin embargo, ¿y qué tal practicar eso con nosotras mismas? Tenemos que darnos un descanso y dejar de ser tan duras con nuestra propia persona. De seguro, esperar que una sociedad machista nos lo dé, no ocurrirá. Las hormonas, nuestra naturaleza, no deberían ser un enemigo con quien estar luchando en contra. Las deberíamos utilizar a nuestro favor.
Analiza esto: mensualmente tú humor cambia. Eso podría convertirse en una gran inspiración. Mensualmente, sangras y no te mueres. Solamente eso, te hace más fuerte. Mensualmente te sientes herida y drenada. Eres una campeona. También tienes que continuar con tu diario vivir como si nada estuviera pasando. Otros irían al hospital por mucho menos. Y así, se acaba y estás como nueva, como si nada hubiese pasado. Hasta que tienes vida dentro de ti y/o la naturaleza te hace parar de sangrar por completo, los cuales son otros dos temas para otro día.
Tan loco como parezca, mis hormonas son una parte de mi y me hacen la mujer que he sido, soy y seré. Me hacen tener una vulnerabilidad la cual se transforma en arte. Me hacen llorar lo cual me hace human@. Me ayudan a amar de una manera que no pensaba posible. Me hacen tan fuerte que siempre sorprende a la gente, incluso a mi misma. Esa es la razón por la que me decidí a escribir sobre ellas hoy. Son parte de mi naturaleza femenina. Y, a pesar de que me hacen sentir muy diferente y, a veces enferma, yo decido aceptarlas como una hermosa parte de mi. No me voy a sentir abochornada por tenerlas. Abrazo mis hormonas y a mi misma. Gracias a ellas me siento conectada a una hermandad que trasciende el tiempo, pero lo más que amo de ellas es que me hacen: justamami.