You were born to be a Dad / Naciste para ser un Papá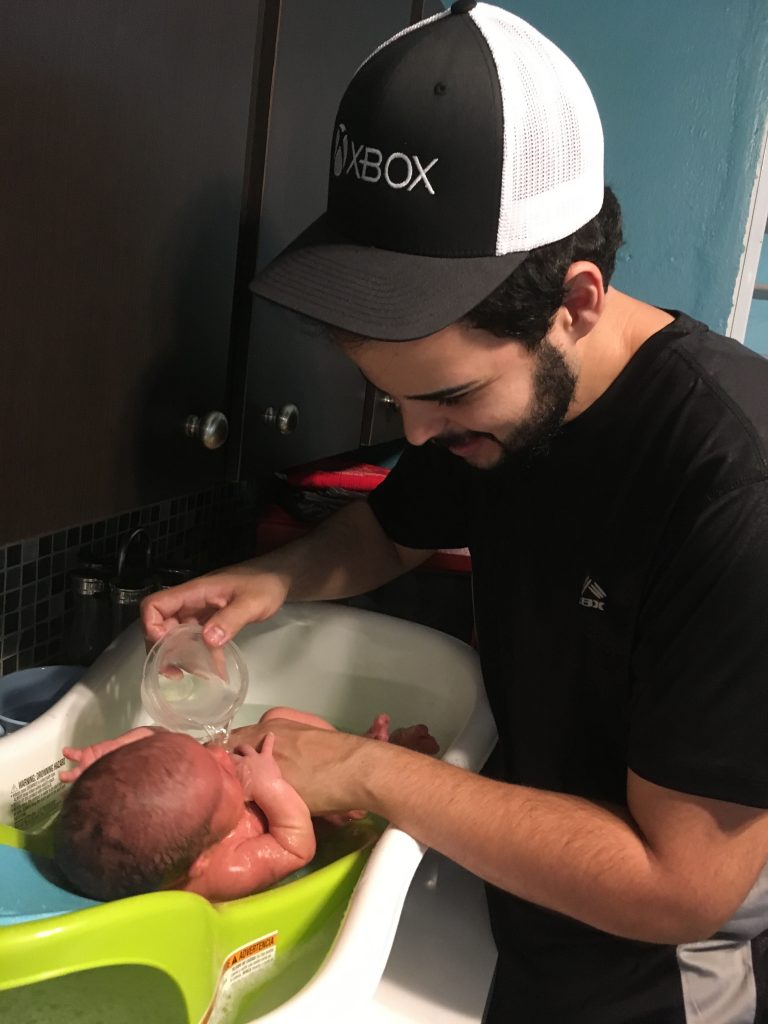 You were born to be a Dad.
I have met good, shitty and okay dads.
They always seem to lack.
Society lets them off the hook,
"He helps her out", is the common phrase.
But you are nothing like that.
You're a feminist without even knowing it, whether you like it or not;
And you know I hate lying.
You taught your sister to play basketball.
You couldn't care less if a child of yours turned out to be gay.
You just love without thinking about it.
You protect and not because you believe others are weak,
But because you can't help yourself.
You give and give.
You learned to cook.
You believe in me.
You don't get scared by fatherhood and everything it brings:
Poop, vomit, spit, your turn or mine.
You support my way of raising our children and believe in it,
That helps with breastfeeding and even with the birth.
You are conscious that being a father is to be fully present.
You are for way more than just a pretty picture.
You do your job.
They see that.
Being a father motivates you and brings out the real you.
You were great the first time around.
You are even better this second time.
And I hope that you always feel proud and at peace because you are doing what you were born to do:
Be our children's DAD.
NACISTE PARA SER UN PAPÁ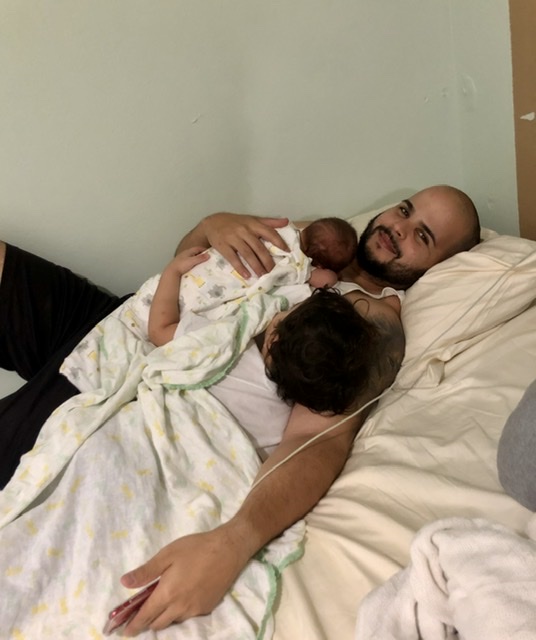 Naciste para ser un Papá.
He conocido buenos, mierdosos y pasables papás.
Siempre les parece faltar.
La sociedad les permite zafarse,
"Él le ayuda", es la frase común.
Pero tú no eres para nada así.
Eres un feminista sin saberlo, te guste o no;
Y sabes que odio mentir.
Le enseñaste a tu hermana a jugar baloncesto.
No podría importarte menos si un hij@ tuyo termina siendo gay.
Simplemente amas sin pensarlo.
Protejes y no porque pienses que otr@s sean débiles,
Sino porque no lo puedes evitar.
Das y te das.
Aprendiste a cocinar.
Crees en mi.
No te asustas con la paternidad y todo lo que trae:
Cacas, vómito, babas, tu turno o el mío.
Apoyas mi manera de criar a nuestr@s hij@s y creas en ella,
Eso ayuda con la lactancia y hasta con el parto.
Estás conciente que ser un padre es estar completamente presente.
Estás para mucho más que una foto bonita.
Tú haces tu trabajo.
Ell@s ven eso.
Ser padre te motiva y saca quien eres en realidad.
Fuiste tremendo de la primera.
Eres aún mejor esta segunda vez.
Y espero que siempre te sientas orgulloso y en paz porque estás haciendo lo que naciste para hacer:
Ser el Papá de nuestr@s hij@s.